Isle of No Sorrow, Big Sur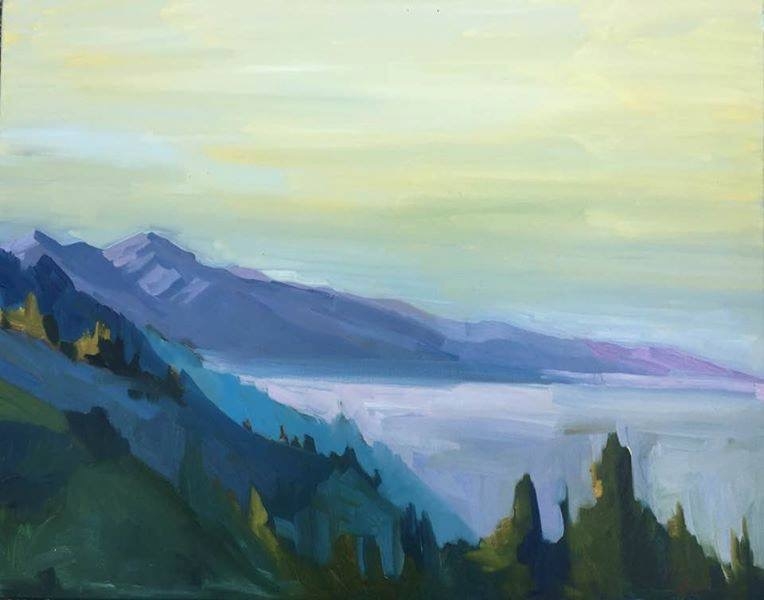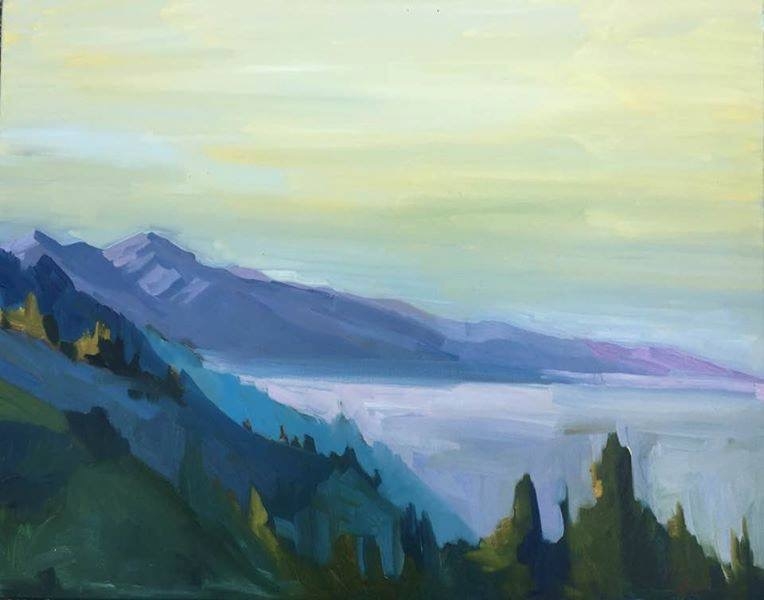 Isle of No Sorrow, Big Sur
The word Nepenthe itself means "Isle of No Sorrow". During the lengthy road closure of 2017, with Nepenthe cut off both to the north and to the south, life was experienced as though on an island. Erin painted this luminous oil painting at dawn one quiet morning during the closure. She has made the image available as a special keepsake of life here during this extraordinary time. This archival edition gives friends at home and faraway a tangible way to support Nepenthe's commitment to serving the Big Sur community during the road closure, and a way to celebrate the awesome, natural beauty of this amazing place.
This limited edition fine art print is produced in Erin's studio to her specifications. They are printed on watercolor paper using a process that will last a lifetime. The print size (11x14" or 16x20") is the outside paper dimension. The image size is approximately 8x10" or 16x12" for the two print sizes.
Erin is an award-winning artist, teacher, and author, living in Big Sur, California. Her Abstracted Landscapes, Plein Air Paintings, and Still Life Paintings are collected internationally and have been exhibited in museums in California and Mississippi.
Erin's teaches creativity and painting workshops online and in person. Her workshops include The Passion of Painting, Awaken The Art Within, and her Art of Now series exploring the connection between art-making and mindfulness.
She teaches annually at Rancho La Puerta in Tecate, Baja California, Mexico, every Fall in Italy, and at Esalen Institute in Big Sur, California.
In 2009 Erin was honored as a Champion of the Arts by the Monterey Council for the Arts and the State of California. She is an artist member of the Carmel Art Association.
She is the author of the inspirational memoir Drinking from a Cold Spring, a Little Book of Hope, available here.